Blackbird Byron is the vision of founder, James Hudson. After living a busy Sydney hospitality life for many years, a desire to slow down and reconnect led him to this piece of land on an old banana plantation. Reusing many of the original materials found on site, and inspired by the rejuvenating properties of the fertile soil, their team created an intimate, eco-luxe oasis that nourishes the mind, body and soul. Blackbird Byron opened in 2018, receiving a prestigious Master Builder's Award and in 2020 was a finalist in the Hotels By Design series on Network 10, catching the judges' eyes for its 'simple, honest, unique' aesthetic that was both 'humbling and in touch with Mother Nature'. Also featured in Tatler magazines 2020 annual travel guide as one of the 'Top 101 Hotels in the World.'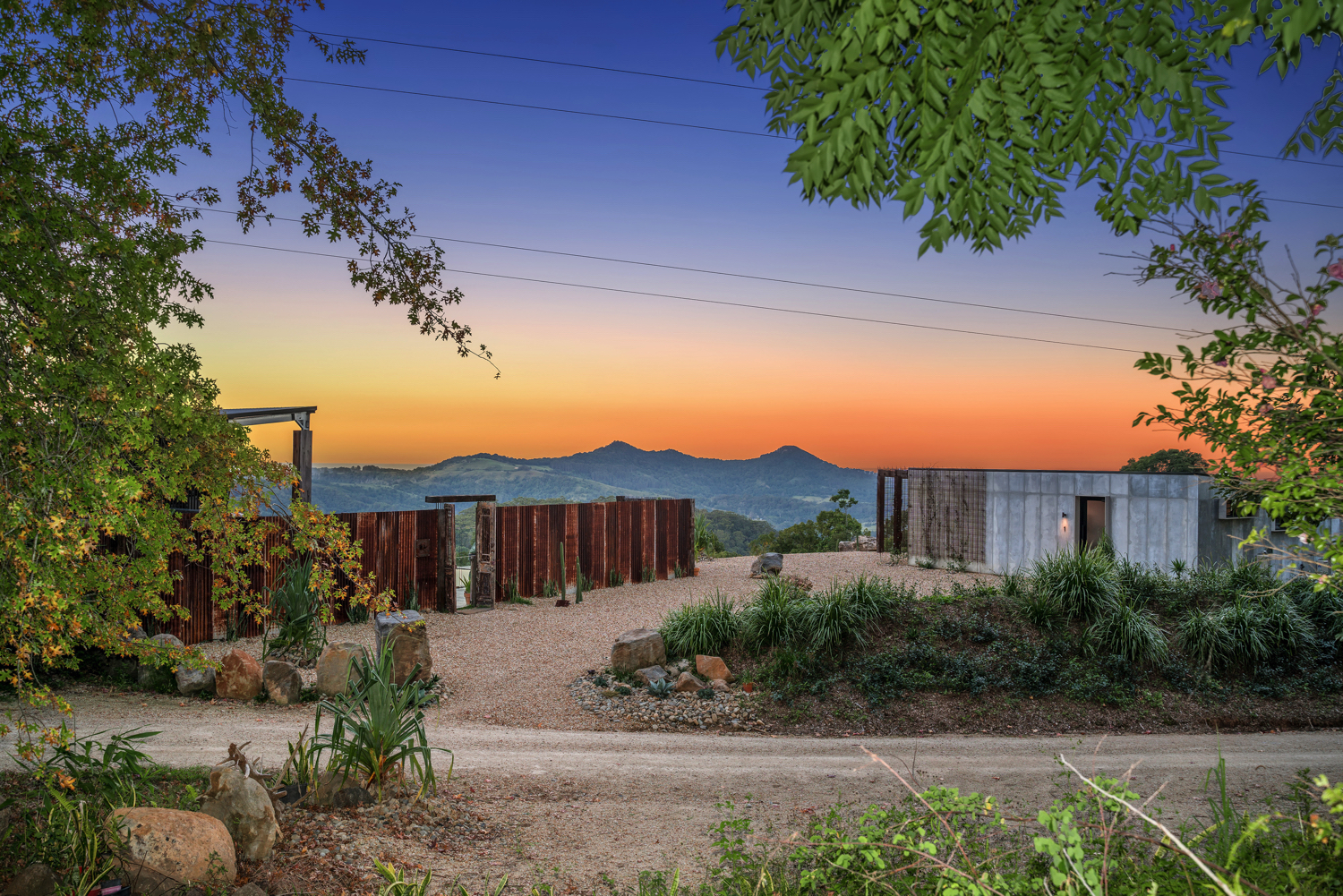 It feels a little off the beaten track at Blackbird, and that's how we like it. But in reality we're just a 12-minute drive from the main street of Mullum and 35 minutes from Byron. GPS will bring you to our door, no problems. The final couple of kilometres is a bit of an incline up the side of the mountain, and the last 400 metres is our gravel drive.
There's something very special about this area, tucked up in the hills of the Nightcap National Park, one of Australia's largest subtropical rainforests. Whether it's the acres of lush greenery, spectacular views eastwards to Cape Byron and the Pacific Ocean, or Mount Chincogan in the distance—believed to be an Indigenous fertility totem—we're not sure. In any case, Blackbird invites you to get up and close with the landscape and the wildlife — including the local population of rare and indigenous yellow-tailed black cockatoos, who we're honoured to share our property with.
You might be wondering about our name. When we'd just settled the property and had come up to celebrate with a glass of champagne, we were raising our glasses for a toast when a flock of black cockatoos took off just as Blackbird by The Beatles was playing. We took it as a sign.
Our logo was created by the legendary Australian artist & family friend, Bruce Goold. Bruce's brief was to create an icon to represent our special place. Referencing the native black cockatoos, Bruce created a 'Brucus Gooldius Bird' perched atop a palm frond to imply 'home, nest, or retreat', using the simple, hand-held tools of his trade — black ink and a brush.

Each of our detached pavilions is positioned to take full advantage of the sunrise views over the Pacific Ocean. The feast for the senses continues with King-sized beds with Egyptian cotton linen, burnished concrete floors, reclaimed timber joinery and Moroccan tiled bathrooms with rainwater showerheads.
In your pavilion, you'll also find a 'Star Gazing' manual to decode the night sky, binoculars to get a better glimpse of the native black cockatoos, and a 'Byron Trails' guide to help you discover the rolling hinterlands, nearby national parks and mountains right on our doorstep.