Blackbird offer luxury accommodation in the Byron Hinterland. Somewhere to escape the ordinary.
This boutique bed and breakfast has been impeccably designed to be close to nature and close to the hearts of the founders, James and Stella Hudson.
The attention to detail in the interior design, exterior design and facilities, like a Magnesium mineral swimming pool, are framed beautifully in acres of green rain forest, with spectacular views Eastwards to Cape Byron and the Pacific ocean.
From the moment you arrive we take extra care to ensure you receive a memorable experience, with Champagne on arrival, and complimentary artisanal local produce in your room.
This luxury destination is a boutique 'home from home' for couples, small groups of friends, family or colleagues. We hope to provide an ideal location to relax amongst the waterfalls, animals and flora & fauna; or to use as a base to going walking, kayaking, mountain-biking and explore the rest of the region. We offer a range of facilities for musicians and artists, whether it be penning a new album or finding inspiration for the canvas, we've got you covered!
A place where you can 'escape to you'.
More information below.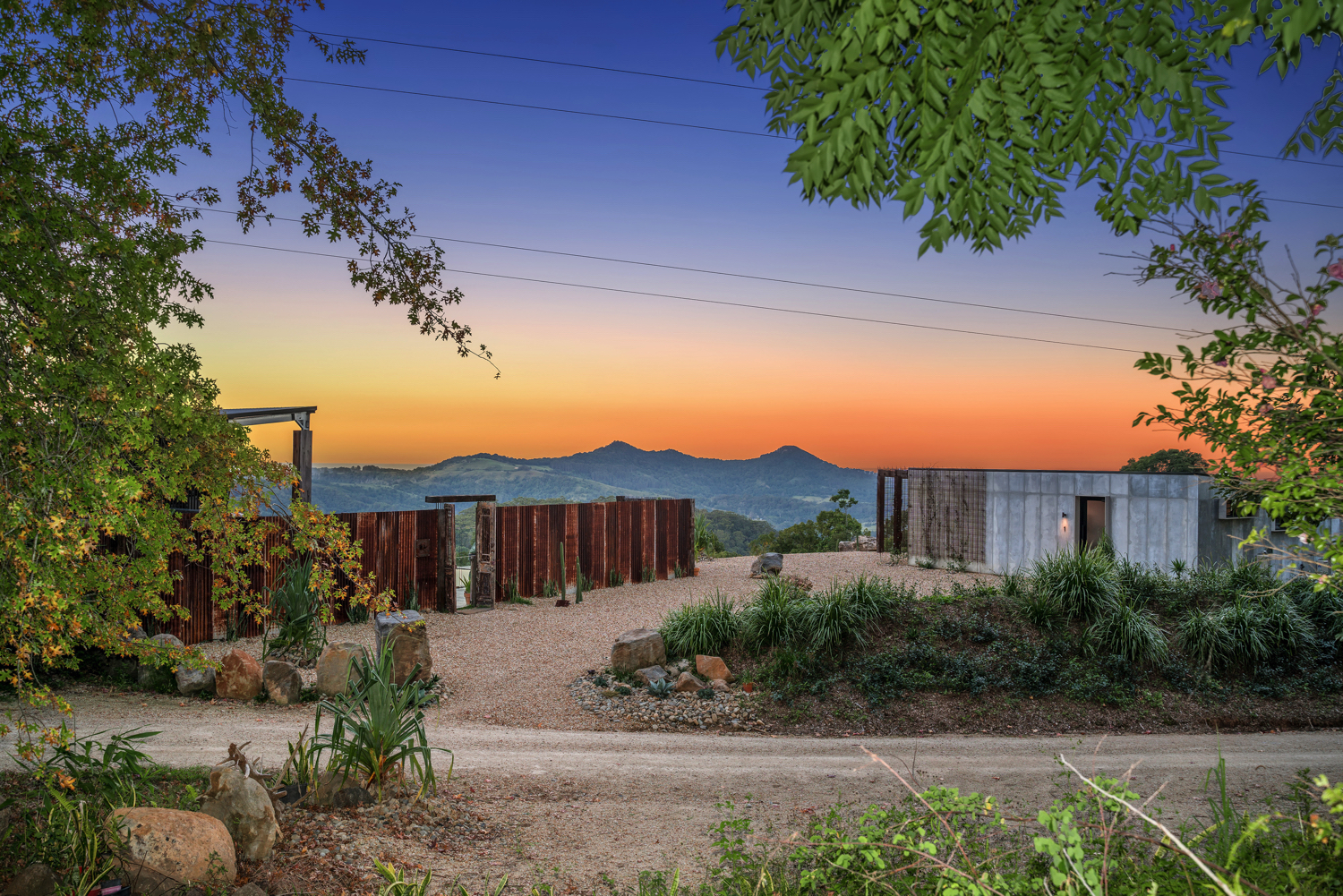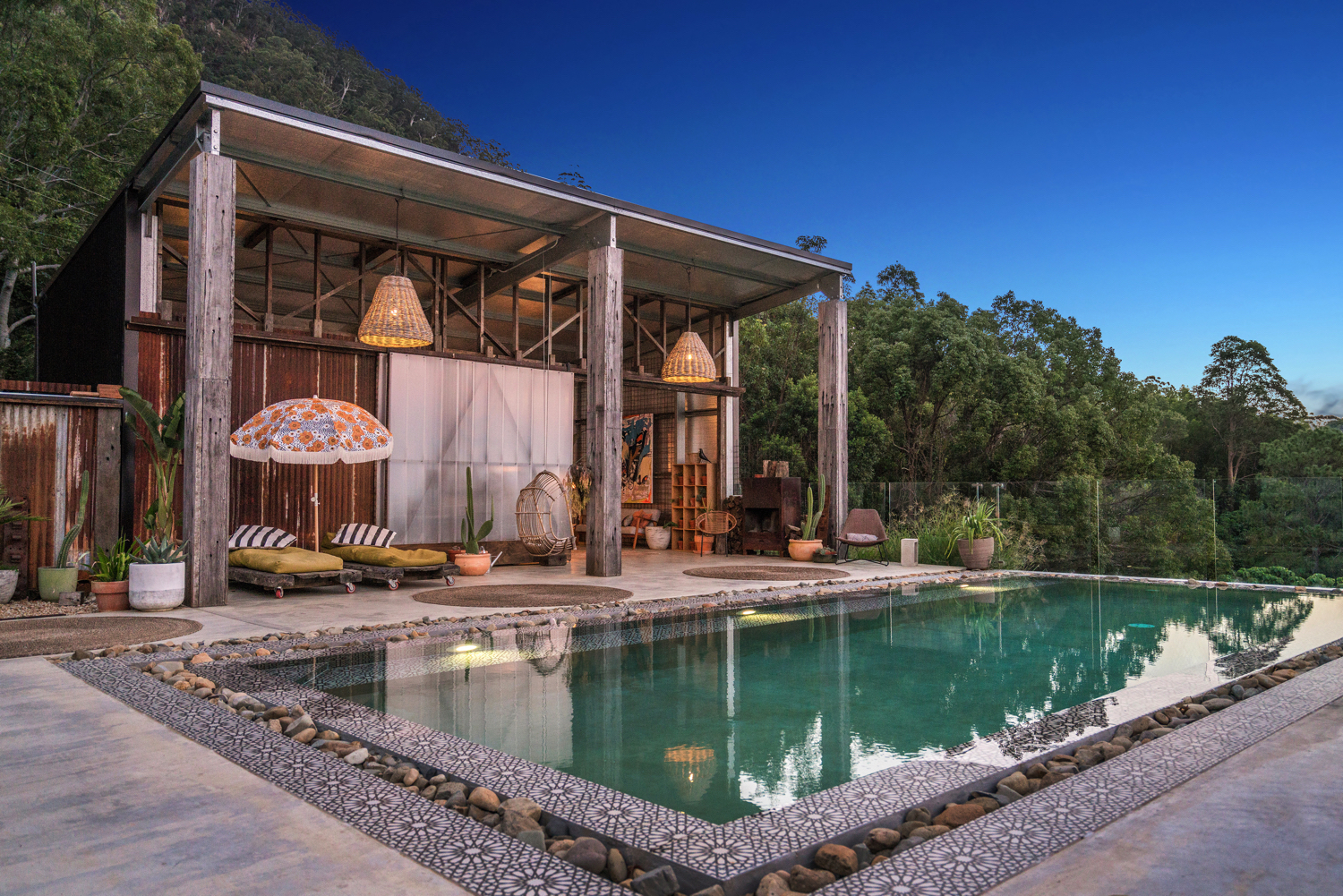 The interior palette includes Moroccan tiled bathrooms with naked copper fittings; super-lux King size beds with Egyptian cotton linen on burnished concrete floors; unique reclaimed timber cabinetry, and warm birch ply panelled walls. Wake up to the ultimate framed view, where the mountains meet the sea.
The exteriors are predominantly concrete, Corten steel, timber sleepers and glass. Landscaping is tropical with native succulents, pandanus palms, cacti and white gravel.
A 10 metre mineral magnesium pool is the perfect place to sit back and enjoy a drink overlooking Cape Byron.
The design driven accommodations are provided in distinct detached concrete Pavilions fitted out with the latest environmentally sustainable energy saving 20kW solar system with Tesla Batteries to provide air-conditioning, hot water and other services.
Our brand identity, "the blackbird" created by the legendary Australian artist Bruce Goold is an iconic reference to the native black cockatoos that inhabit this land. Bruce's brief was to create an icon that represented the Blackbird. Bruce created a 'Brucus Gooldius Bird' perched atop a Palm frond, to imply 'home, nest, or retreat'. A true Icon, Bruce created the original using black ink and a brush.