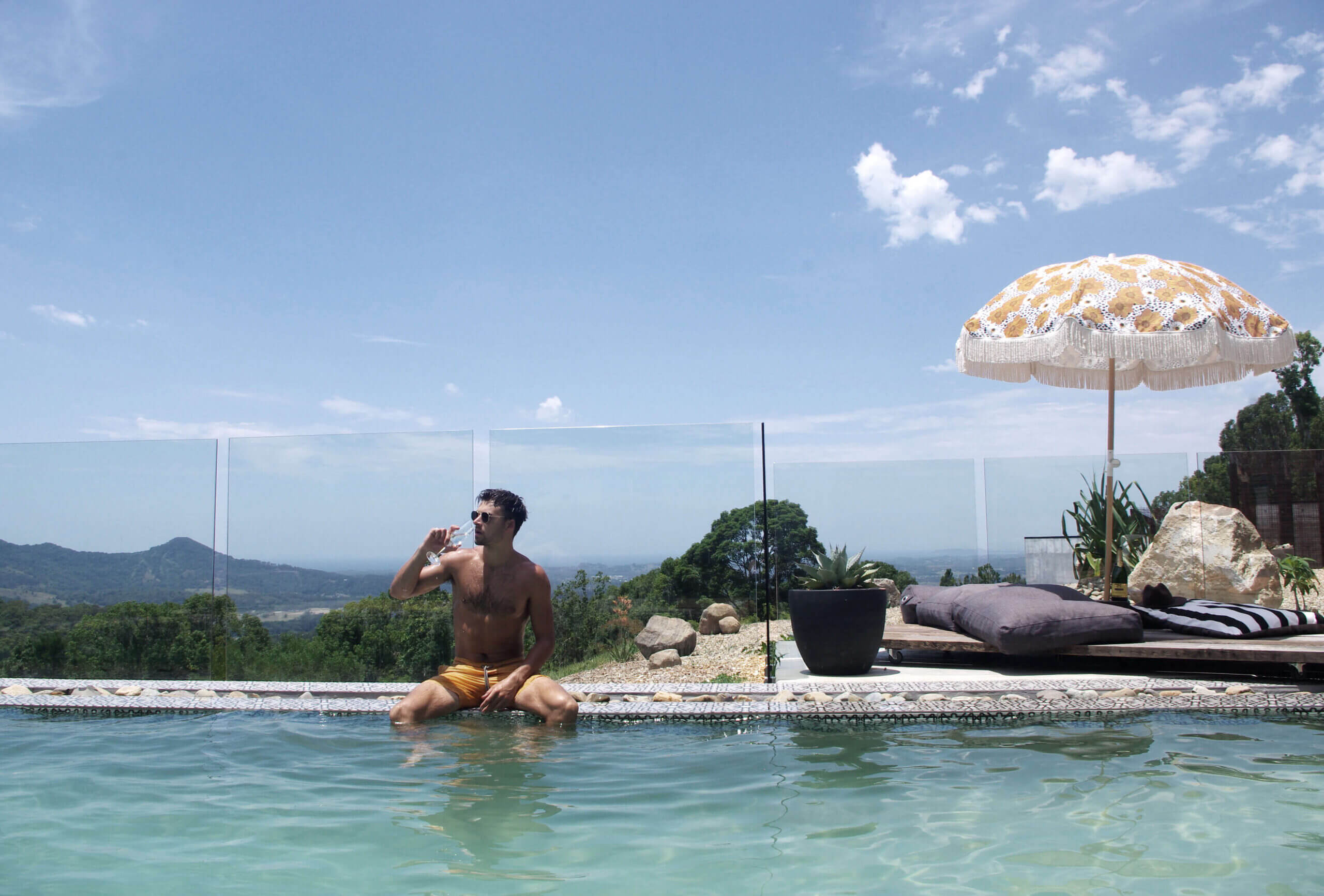 What time is check out and check out?
Check-in is between 1pm - 5pm and check-out is 10am. If you'd like to request an extension on either end, we'll do our best to accommodate where possible.
Do you have a minimum stay?
Yes, we have a 2-night minimum, however last-minute 1-night stays occasionally pop up (with a $65 surcharge). Please email poolside@blackbirdbyron.com.au and keep an eye on Instagram for last-minute opportunities.
It's our Honeymoon / Babymoon / Birthday / Anniversary - can you do anything extra special for us?
We've got you covered for all your special occasions, with a celebration package ['For the One You Love'] that we've put together with our friends at Bollinger. This deluxe stay includes a bottle of champagne, local handmade chocolates, and couples massages for you and the one you love.
Are children allowed at Blackbird?
We wanted Blackbird to be a proper escape from the everyday (including family responsibilities) so we are a child-free venue. We believe that when you have a good break, you can return home refreshed and able to reconnect in a more meaningful way.
Can we book dinner and massages once we get there?
Feel free to enquire about last-minute bookings, however it's rare that these can be accommodated as our quality providers generally get booked out quite far in advance. We always recommend that you book these at the time of your accommodation, for your ease and pleasure.
Can you cater for dietary requirements?
We have vegetarian and vegan options for breakfast. Dinner is a little trickier, as a set menu with locally sourced ingredients. Please chat to us before booking on [email] or phone if you have any intolerances or dietary requirements and we'll do our best to accommodate you — but please note, this is not always possible.
Unfortunately we don't allow pets at Blackbird - but there's plenty of wildlife for you to enjoy here (we won't tell your dog if you make friends with our cockatoo neigbours here, promise).
Our 10-metre magnesium mineral pool isn't heated, but a session in our infra-red sauna followed by a dip in the pool is a delicious way to detox and relax — even in winter.
Do I need to bring a towel?
We keep pool towels for guest use in the reception area, so you can leave yours at home. However you'll need to bring your own beach towel if you're heading ocean side.
Can we get an Uber to or from Blackbird?
Unfortunately because of our location and the gravel drive, Uber (and other ride share services) do not currently service Blackbird.
Can we get transport to and from Blackbird?
If you need a transfer or to arrange a hassle-free night out, please contact Linda and Mick at Byron To You on 0422 382 240 | info@byrontoyou.com.au or Nigel at Byron Bay Luxury Telsa on 0412 461 250 | hello@byronbayluxurytesla.com.au | Laurie at Lennox Rides on 0499 551 222 | lennoxrides@outlook.com or Will and Anna at Coast to Byron on (02) 7255 5896 or bookings@coastbyron.com.au
We advise making bookings as far in advance as possible in order to avoid disappointment as transport services are not always available at short notice.
Yes, breakfast is included in the rate.
How far are you from Byron Bay?
We're roughly 35 minutes drive from Byron Bay 'CBD', 12 minutes drive from Mullumbimby and 20–40 minutes drive from local villages, waterfalls and hiking trails.
Unfortunately we are unable to host weddings at our property due to our consent conditions with the local council. We're sorry, it is quite strict up here in the region & weddings have been problematic for some local residents.
Fig Tree is a wonderful location for weddings that are set up and have approvals in place to host these types of events.
Best of luck with everything & let us know if you are looking for accommodation for your honeymoon! (We are good at honeymoons!)
What is your cancellation policy?
If you cancel 12 -1 months prior to your arrival date a 35% cancellation fee of the booking total will be incurred. If you cancel within 30 days of your arrival date a 50% cancellation fee of the booking total will be incurred. If you cancel within 14 days of your booking, a 75% cancellation fee of the total will be incurred. If you cancel within 7 days of your arrival 100% of the booking total will be incurred.