Discover Federal: Things To Do In Federal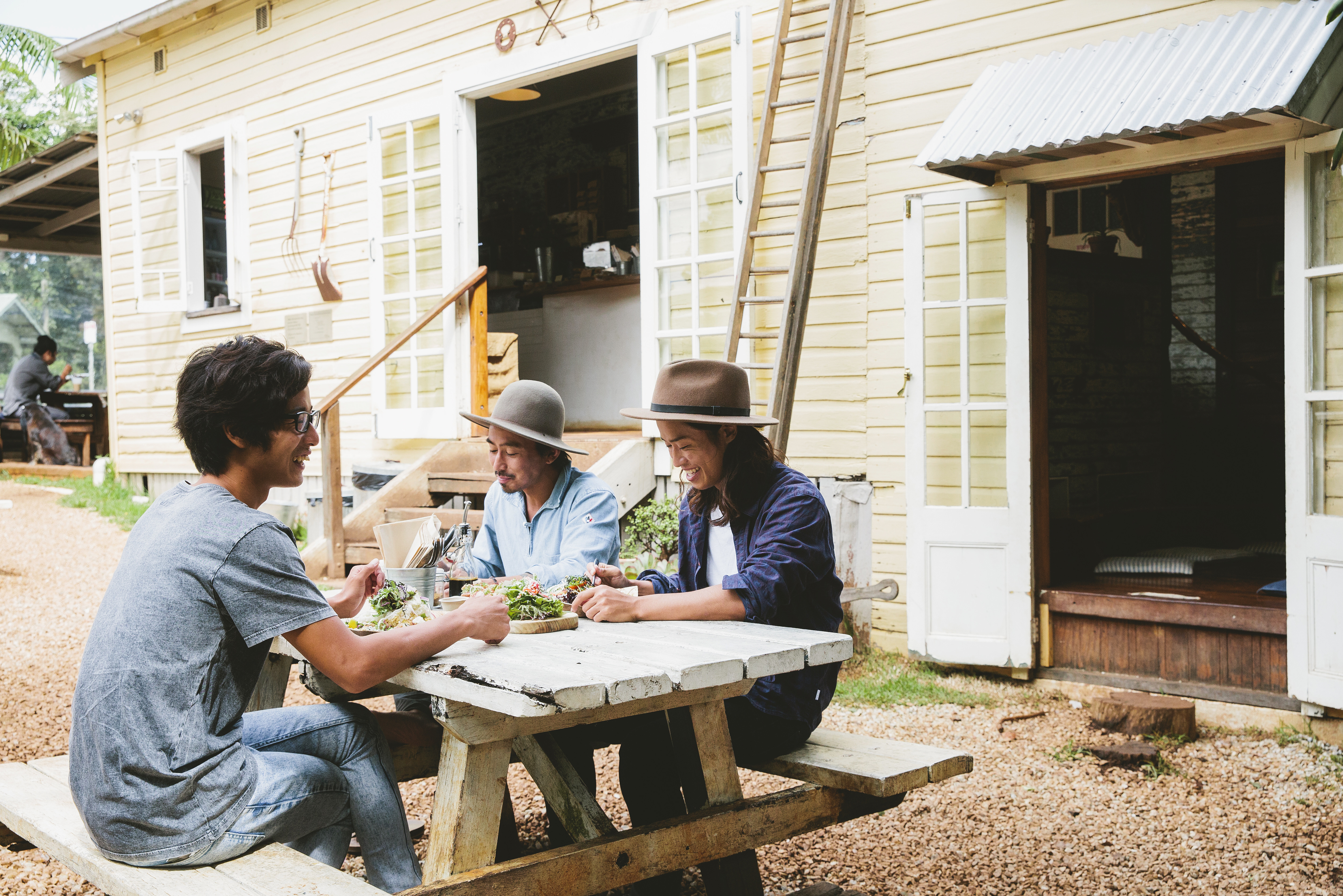 This tiny gem of a village is a scenic 20-kilometre drive from Byron, heading into the hinterland and on the way to some of the region's best waterfalls. Federal is a 'blink and you'll miss it' kind of experience, but you won't want to (miss it, that is). For one thing, it has that lovely small country town vibe — there's one of those general stores that literally sells everything from groceries to liquor and petrol and is a post office; and the locals screen 16mm film reels in the town hall once a month. But tucked away in this unassuming little village are also a couple of culinary and creative surprises…
Image source: Visit North Coast NSW
Delicious, authentic handroll sushi and homestyle Japanese flavours served out of a rustic cottage in the Byron Hinterland is surprising enough. But as well as Japanese favourites (think cauliflower karaage, miso eggplant and salmon sashimi), you'll also see the regulars you'd expect on a regional cafe menu with a signature twist. Swap a regular burger for chicken karaage, take your hot chips with a smoked paprika aioli — and try the shokupan or fruit bread toast, baked in-house from a Rakkenji-kobo culture. No bookings here, so get there early or prepare to wait (it's worth it); and if you go on the weekend, your visit may be accompanied by some gentle live music.
Image source: The Urban List
Okay so it's not strictly in Federal, but this has to be on your itinerary if you're in the area. Located in Nightcap National Park (a Gondwana Rainforests of Australia World Heritage Site), these spectacular falls descend more than 100 metres over cliffs that were once part of a volcano. There are several walking trails (all pretty steep, so bring sturdy shoes and your game-day legs), sub-tropical rainforest and even an icy-cold swimming hole if you're feeling brave. For a less rigorous, but still breathtaking, option, Minyon Falls Lookout is an easy walk from the carpark, with brilliant views of the falls and a sightline that reaches all the way to the coast on a clear day. Note the road to the falls is unsealed and access can be limited in bad weather, so check local guides before you head out.
If you're at all interested in ceramics, check out this sweet little store that sells handmade tableware, planters and sculptural art, all crafted in a pottery studio above by local artisan Natalia Torres Negreira. You may even like to time your visit and trip around one of the popular workshops and learn how to make your own mug, planter or vase to take home.